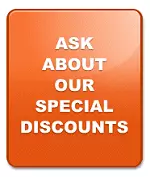 Your Professional Handyman Service in Southampton
Prices
Your handyman Southampton services are designed to meet the repair needs of your home, within your budget. Regardless how much time and efforts the completion of the repair will take, I will do the job to the highest standard. I have many years of experiences in tackling a variation of odd jobs and use a range of tools for quick results. I offer quality maintenance and repair services to Businesses/offices, Landlords/Agents and Home owners at prices that are hard to beat.

Simply call me on 0753 8938908 and book Your Handyman Southampton now!

Below is a breakdown of our prices. If you would prefer a quote for work beforehand, please contact us and we'll do our best to provide an estimate.
Hourly rate: £30
Half Day Rate (4 hours): £110
Full Day Rate (8 hours): £200